Title
The 2016 Presidential Election and the Electoral College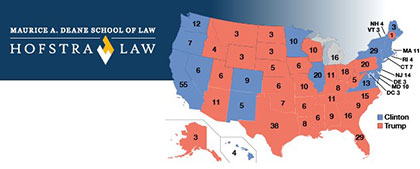 Description
A panel discussion on the Electoral College, its history and purpose, its impact on the electoral process and its prospects for future change.
Recommended Citation
Charlow, Robin; Friedman, Leon; Ku, Julian; and Lane, Eric, "The 2016 Presidential Election and the Electoral College" (2016). Other Lectures and Presentations. 1.
https://scholarlycommons.law.hofstra.edu/lectures_other/1
This document is currently not available here.
COinS